Learn about how chickens are raised at the Edmonton Valley Zoo!
What's that? You can learn about chickens at the Zoo? YES!
We're very excited and happy to have this project come to fruition. A huge thank-you to Darren Devries from Tall Guy for your creative vision and helping us execute on this project.
The Edmonton Valley Zoo is one of the most affordable recreational options to families living in central Alberta. The new permanent Alberta Chicken Producers' exhibit allows for an agriculture education opportunity in the city!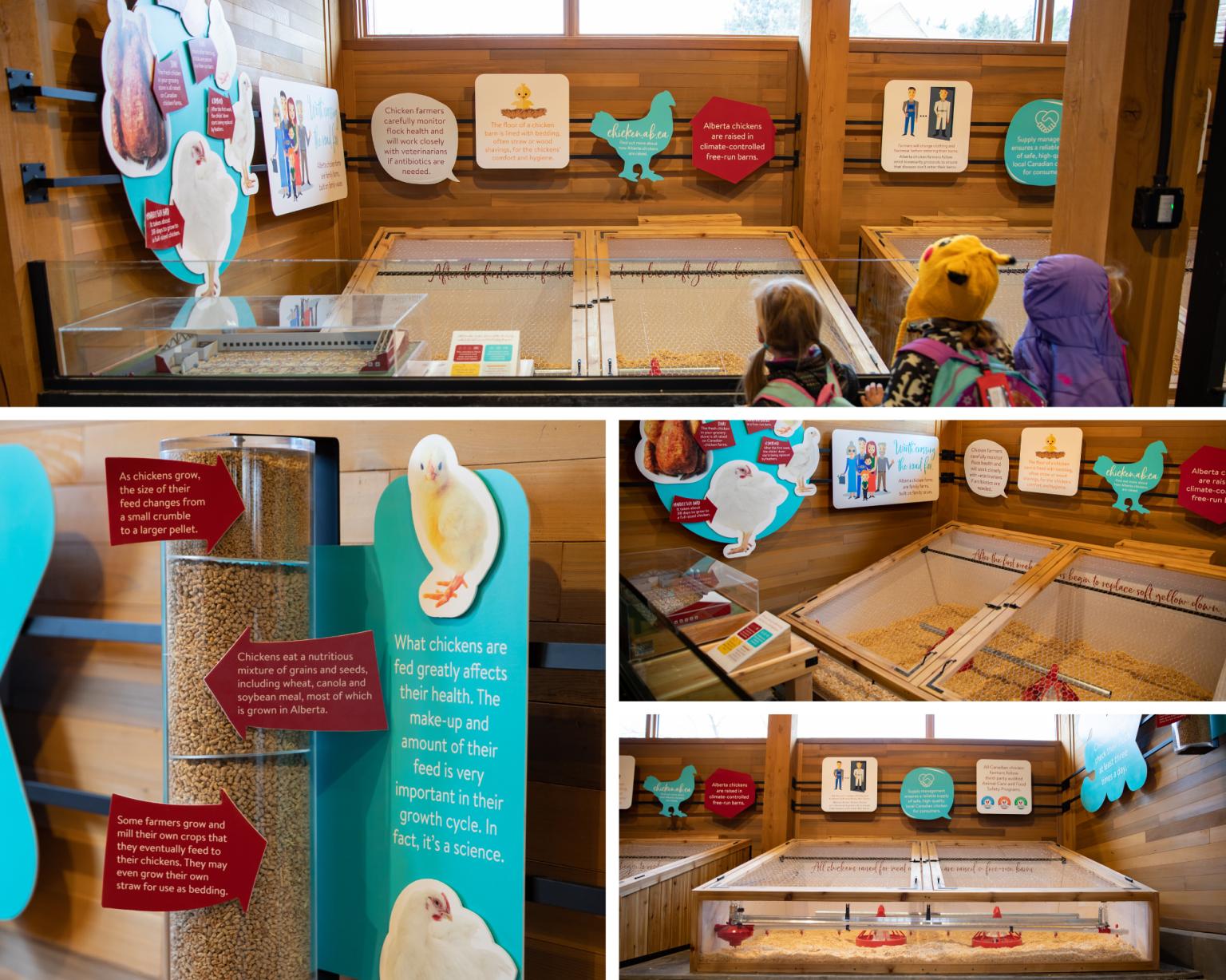 Global News Story - highlighting the Alberta Chicken Producers' exhibit for Canadian Agriculture Day
Get to know your local farmer: Edmonton Valley Zoo exhibit offers agricultural connection